---
BEDROOMS
Deseo has a unique range of doors that can be customised for use in bedrooms. All our doors are made to measure so you have complete flexibility on size, and doors can be angled too for sloping roof applications. Bedroom doors can be made in many of our ranges including Alta lacquered, Deda veneered, Fenix NTM, Audley traditional shaker doors, and also Beton concrete, Pietra stone and Metallico metal lacquer.
We offer numerous integrated handle options to create a sleek, sophisticated and minimal aesthetic. Ranges such as Alta, Deda and Audley traditional we can achieve bespoke colour finishes, often in matt or gloss.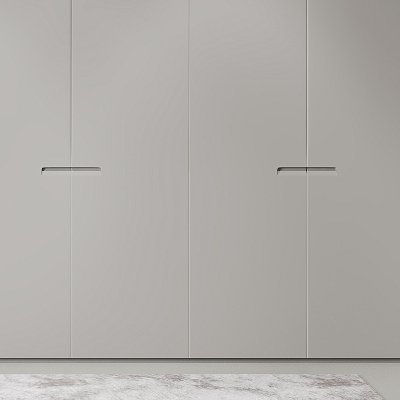 Design
Alta lacquered doors are available in any size and any matt or gloss finish. Here the doors are shown with an inset handle to create a handle less design.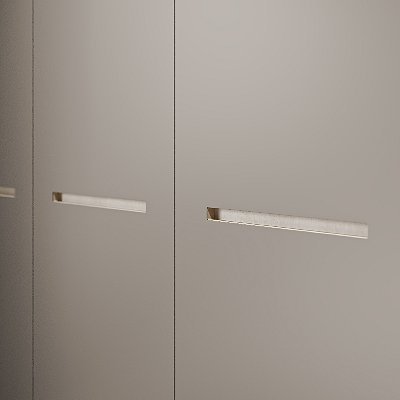 Form and Function
A letterbox style handle using a plywood core on a Fenix NTM Grigio Londra door.