---
BETON - ULTRA LIGHT GREY & MEDIUM GREY
The Beton range of concrete doors is more avant-garde. Constant revision of materials and recycling of concepts has allowed the creation of the Deseo Beton range. Concrete, a material associated with brutalist design ideologies of the past, is now a material gaining rapid popularity amongst discerning customers for interior architectural use. Bold, compelling, and minimal, but highly adaptable and tactile - use the Beton range to design with creative freedom and individuality.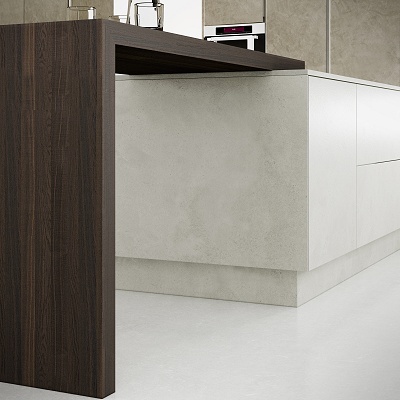 Design
Multi material styling is at the forte of contemporary design exemplified by the smoked grey oak breakfast bar mitred from a single piece of veneer. The ultra light grey island units are formed with bevels to create a minimal cubic style.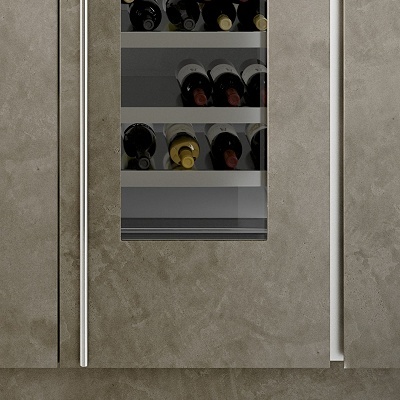 Form and Function
The ultimate luxury with a full height integrated wine cooler. The adjacent doors have a 30 degree chamfer for that extra premium detailing to work in conjunction with the aluminium handle profile.