---
METALLICO
Metal lacquers are the latest trend in high end kitchen design and are becoming increasing popular as an alternative to actual metal fascias. Beautifully tactile and luxurious. The range incorporates a choice of 5 different metals and 7 different finishes. All fully customisable and made to order in the normal Deseo format.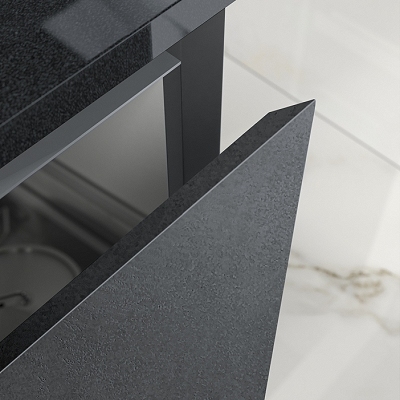 Design
Here you can see the beauty and precision of a 30 degree chamfer drawer with a 45 degree bevelled edge running into a 45 degree bevel panel. Shown in the dark steel metal lacquer with stippled finish.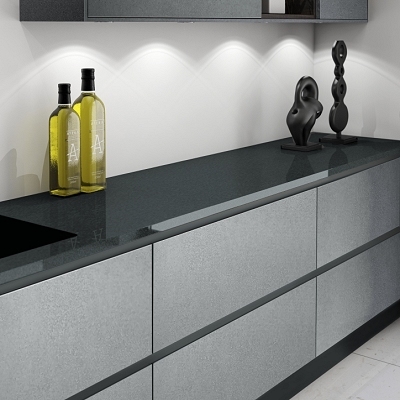 Form and Function
Minimal 12mm panels are used to frame the wall doors in the dark steel stippled effect. The base units are shown in a contrasting mild steel stippled effect.