---
STRATA IN F&B BLACK BLUE PAINTED AND F&B GREAT WHITE PAINTED
The Strata range of painted plywood fascias and accessories is strongly inspired by the latest demand from interior designers and architectural practices seeking a classic British painted aesthetic using a traditional material and high skilled joinery craftsmanship. Here the island is painted in F&B Great White and the base and wall units in F&B Black Blue. The edges of panels and doors are left exposed in clear lacquered plywood creating the visual aesthetic. Doors and drawers use both 45 degree chamfered tops and also a closed J profile on the pantry unit doors.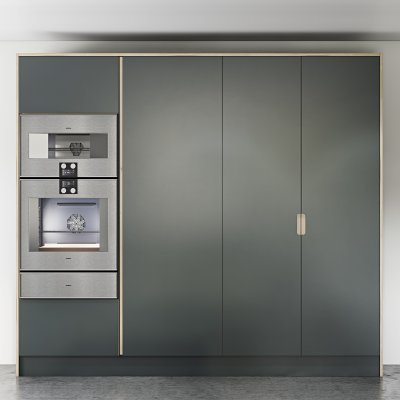 Design
Tall units using a mixture of flat plywood handle rail and doors with side 45 degree chamfers and the larder unit using closed J profile handles with clear lacquered plywood back section.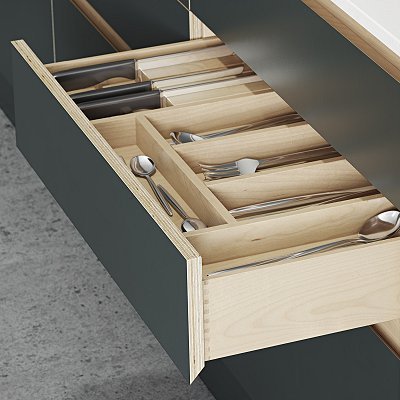 Form and Function
Beautiful detailing on the exposed plywood edges and 45 degree chamfered bottom edge. Used in conjunction with oak dovetailed drawer boxes and oak cutlery trays to enhance the classic British look.